The criteria are:
TOP FREE NUMBER 3 on Android Market & TOP NEW FREE number 1 in the Android Market
Although from day to day position at the TOP FREE fell steadily. And as of this writing, Lacak Ponsel application still number 18 position in TOP FREE Android Market
To download click badges below:
Please see picture below. Yes this is the original screenshot.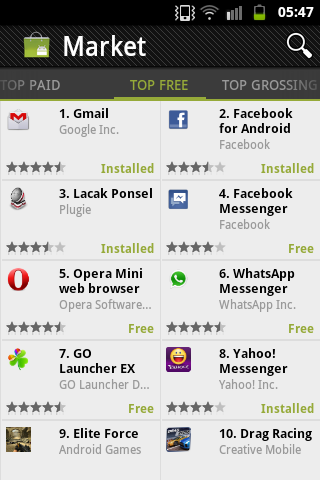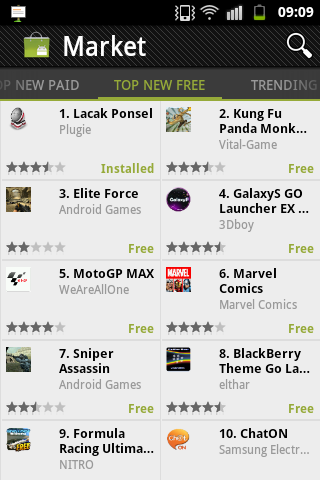 Here is the position ever achieved by the Lacak Ponsel application which is the Best Android Applications of Indonesia:
1. FREE TOP ranked third from 25th October 2011 till 27 October 2011
2. Ranked FIRST TOP NEW FREE from 20 October 2011 till 7 November 2011